The National Museum of Qatar
has opened to the public, introducing an unparalleled immersive experience
housed within a new architectural masterpiece by Jean Nouvel.
The winding gallery offers a journey through a series of unique, encompassing environments including architectural space, music, poetry, archaeological objects, commissioned artworks, monumentally-scaled art films, and more. Together, the eleven galleries take visitors from the formation of the Qatar peninsula millions of years ago to the nation's present. Giving voice to the nation's rich heritage and culture and expressing the aspirations of its people, NMoQ will provide diverse educational opportunities for Qatar and advance the nation's cultural vision on the global stage.
image © iwan baan
Atelier Jean Nouvel's completed NMoQ is presented under the patronage of his highness sheikh tamim bin hamad bin khalifa al thani. The massive space embraces as its centerpiece the restored historic palace of sheikh abdullah bin jassim al thani, the late son of the founder of modern qatar. The heritage building formerly served as both the home of the royal family and the seat of government, and was subsequently the site of the original national museum, the historic palace is now the culminating exhibit in the sweeping succession of gallery experiences.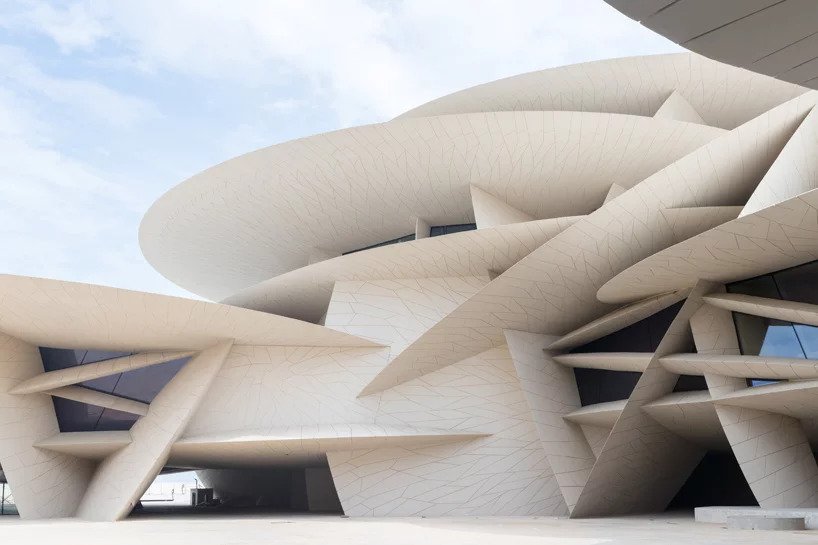 image © iwan baan
In designing the sculptural museum, jean nouvel took influence from a natural formation known as the desert rose.this flower-like condition occurs naturally in the gulf region when minerals crystallize in the crumbling soil just below the surface of a shallow salt basin. as 'the first architectural structure that nature itself creates,' the desert rose became the model for the museum's complex structure of large intersecting disks of different diameters and curvatures — some vertical and offering structural support, others horizontal and resting upon other disks — which surround the historic palace like a necklace.
image © iwan baan
A centralized courtyard within this ring of galleries serves as a gathering space for outdoor cultural events. from the exterior, the museum's sand-colored concrete finish harmonizes with the desert environment and appears to grow out of the ground. inside, the expressive structure of interlocking disks continues, generating an immersive fragmented cluster of irregular volumes. the cantilevered disks, which provide natural shade, are among the elements of the design that have enabled NMoQ to become the first museum to receive both LEED gold certification and a four-star sustainability rating from the global sustainability assessment system.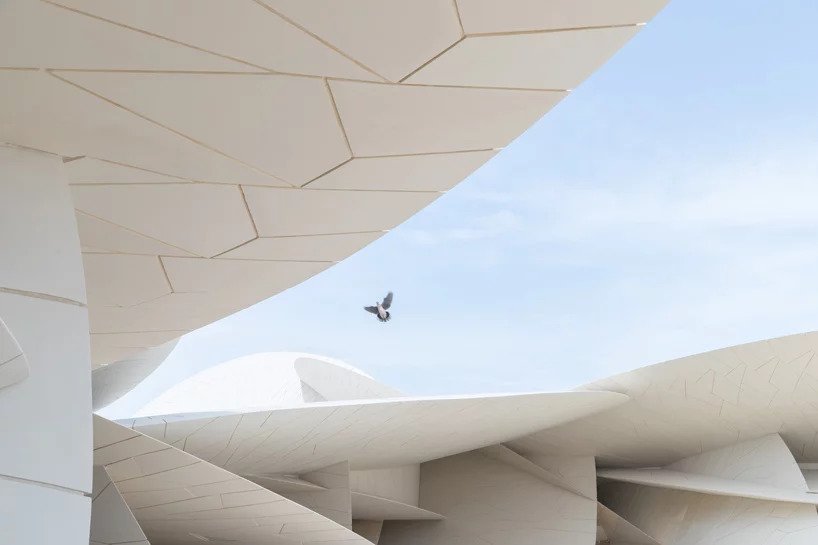 image © iwan baan
Jean Nouvel comments on the design strategy and development of the project: 'to imagine a desert rose as a basis for design was a very advanced idea, even a utopian one. to construct a building with great curved disks, intersections, and cantilevered angles — the kind of shapes made by a desert rose — we had to meet enormous technical challenges. this building is at the cutting edge of technology, like Qatar itself. as a result, it is a total object: an experience that is at once architectural, spatial, and sensory, with spaces inside that exist nowhere else.'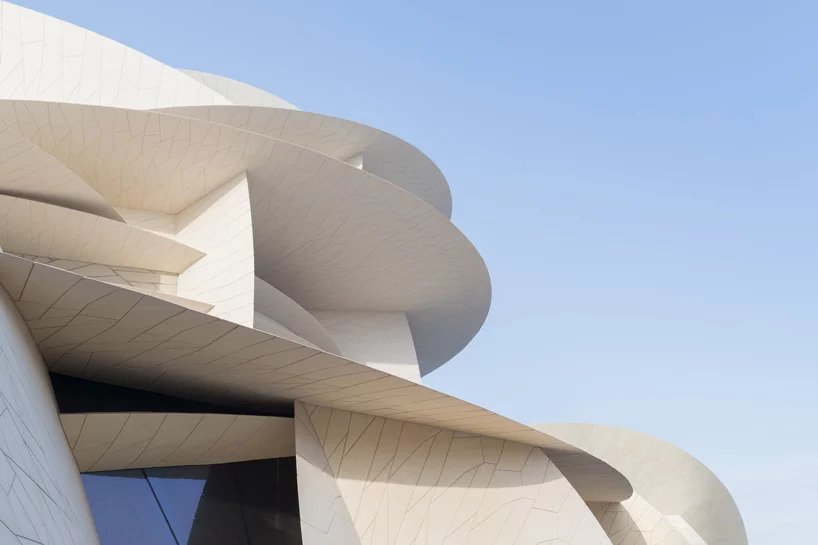 image © iwan baan
image © iwan baan
image © iwan baan
image © iwan baan
image © iwan baan
image by danica o. kus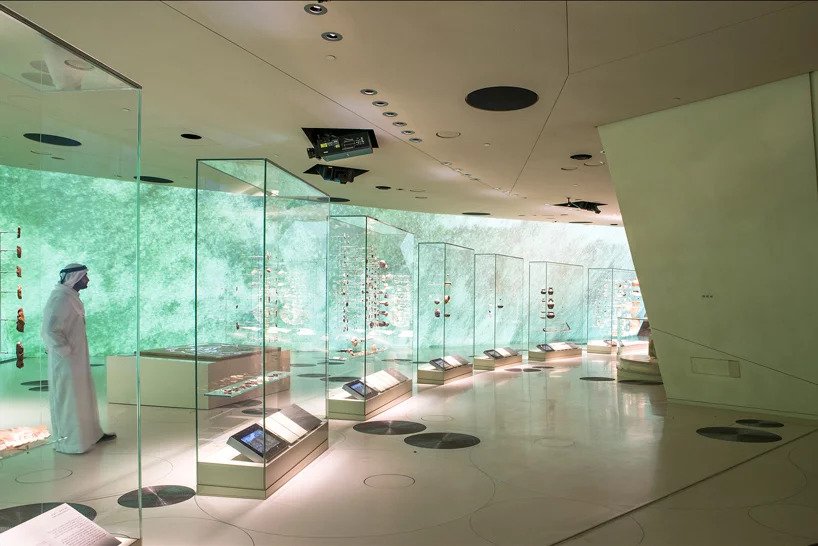 image by danica o. kus
image by danica o. kus
image by danica o. kus
image by danica o. kus
project info:
project title: national museum of qatar
architecture: atelier jean nouvel
location: doha, qatar
patron: his highness sheikh tamim bin hamad bin khalifa al thani
museum director: sheikha amna bint abdulaziz bin jassim al thani
completion: march, 2019
total built area: 560,000 square feet
photography: iwan baan and danica o. kus
Original Link: https://www.designboom.com